TalkSport pundit Danny Murphy has given his view on the possibility of Steven Gerrard potentially being named Newcastle United manager.
The former England captain has certainly made some good strides in his first spell as a football manager, guiding Rangers to their first league title in ten years and putting them back into a position where they could dominate the Scottish landscape.
And it looks as if his work there has managed to gain the attention of Newcastle United's new owners, with reports suggesting that he, along with Belgium boss Roberto Martinez and Villarreal's Unai Emery, is at the top of a shortlist to take over from incumbent boss Steve Bruce.
However, speaking on TalkSport, Murphy didn't think that Gerrard would be interested in taking the job on Tyneside because of the damage it could do for his future:
"I would think in the back of his mind, because he's bright, he'll be thinking; one, this is a hell of a risk, going to Newcastle with the squad he's got at this stage. And furthermore, his ultimate ambition – I know he's focused on Rangers – is to manage Liverpool Football Club.
"Now, if you go to Newcastle and it doesn't go well and you mess it up, he might just jeopardise that opportunity, and he's not going to do that.
"Stevie's not going to jeopardise that foundation he's already built. A good stock, he's winning things, he's successful at Rangers. If he goes to Newcastle and fails and if he goes in now or January, they get relegated, [he] struggles in the Championship or doesn't have a good start, whatever reason – all the money in the world, you've still got to get that blend and those relationships in the team- why take the risk?
TIF Thoughts on Danny Murphy's comments about Steven Gerrard and Newcastle United…
Would you want to see Gerrard managing Newcastle?
Yes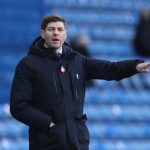 No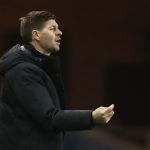 You can certainly see where Murphy is coming from in his assessment of the situation with Gerrard.
Because whilst there will be the foundations there for Newcastle United to become a big team, particularly with the reported spending power they'll have, the first hurdle in getting them out of the relegation zone is going to be a big one.
It's not impossible to think that because of the rebuild that the club have to go through just to survive this first season, it might be enough to put off someone like Gerrard, who doesn't have experience dealing in a relegation battle either as a player or manager, and might not want to have a relegation on his CV, which might hinder him taking his dream job at Anfield.
If they survive and if the job becomes available this upcoming summer, then it might be attractive to take on whilst he waits for the Liverpool position to become available, but for now, it would be best for Gerrard to steer clear of Newcastle until things are looking a little steadier.
In other news: Insider drops interesting NUFC transfer claim, says 99-goal ace is 'on their radar' for January