Plenty of Newcastle fans were quick to single out Ciaran Clark as a poor performer against Crystal Palace.
Graeme Jones salvaged a point against the Eagles when Callum Wilson's superb acrobatic effort found the back of the net, cancelling out Christian Benteke's leaping header that opened the scoring.
However, not all Newcastle fans were content and jubilant at the draw and felt more could have been done from a defensive and organisational standpoint.
Where will Newcastle United finish in the Premier League this season?
Top four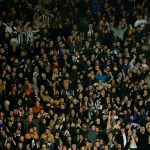 5th-10th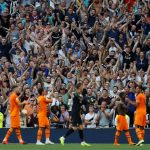 11th-15th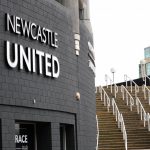 16th-20th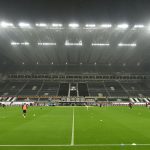 Many Newcastle fans were quick to react as they took to social media to have their say on the performance with Ciaran Clark singled out for notable scrutiny.
What have some Newcastle fans been saying?
"Valuable point in the end, standard of players tho is appalling, it's the previous non investment that we continue to rely on the likes of Clark etc! Championship standard at best. The job on hand, PL survival is vital"
"2021 and Ciaran Clark is still starting games man. He's a complete liability"
"Douglas Bader can jump higher that Ciaran Clark."
"Ciaran Clark isn't good enough to play for a Sunday league side."
"Play Ciaran Clark and it's what is always going to happen. Easily the worst defense I have ever seen at Newcastle."
"Ciaran Clark would never play in that black and white for me ever again"
Clearly, many fans felt Clark was at fault for the opening goal.
Indeed, he failed to impede Conor Gallagher who shimmied past Clark to start the final-third move that set up the goal and arguably should have done more to lock out Palace.
In other news: Exclusive: Pundit defends 'fantastic' legacy of controversial club figure