Journalist Dean Jones has provided some clarification on the future of Manchester United boss Ole Gunnar Solskjaer.
The start of the season hasn't been the best for Manchester United, they currently sit sixth in the Premier League table and are coming off the back of a 4-2 defeat to Leicester City that has led to some rather fierce criticism of the Norwegian, with #OleOut trending on social media after the loss.
However, it doesn't look as if the external pressure from the supporters is going to have any role to play in his immediate future. Speaking on the latest edition of Touchline Talk, Jones claimed that there was no indication that the board at Old Trafford were preparing to get rid of him after being asked whether their patience was in danger of running out:
"There are absolutely no signs of it. Checking this out since the weekend, again yesterday just making sure with sources: is he definitely staying?
"There's unequivocal support for Ole Gunnar Solskjaer right now. It's absolutely extraordinary, the backing he is getting from the Man United board over the vision, I guess, that he's got to lead this side to silverware, to glory.
"He's obviously very, very good at convincing people behind the scenes that he's on track to get the club to where they want to be. There must be goings-on behind closed doors that we can't see out here in the general public, because the message is that Ole Gunnar Solskjaer is as safe as he's ever been."
Will Solskjaer still have his job by Christmas?
Yes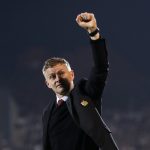 No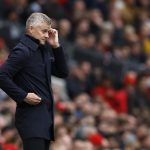 TIF Thoughts on Dean Jones' comments about Ole Gunnar Solskjaer at Manchester United…
Whilst Solskjaer might have the support of the board right now – perhaps based on what he did last season in getting them into the top four and reaching the Europa League final – you do wonder just how long that good feeling will be able to last.
Manchester United are a team that has success at the heart of it, but given that they haven't won a trophy since 2017, that is an awfully long time for them to go without winning any silverware, and Solskjaer needs to start making progress quickly, or they could be facing yet another year without winning anything.
And at that point, you have to wonder just how long-term a project like this would be at Manchester United before they have to turn their attention to ensuring success in the short term – and whether that will require a change in the dugout to help make it happen.
In other news: "Don't think it will be too much of a blow to Ole" – Pundit reacts to Fabrizio Romano MUFC claim