Noted journalist Fabrizio Romano has provided an update on the future of Ole Gunnar Solskjaer at Manchester United.
The Red Devils have made something of a promising start to the season, at least in the league as they find themselves just two points off the top of the Premier League table after seven games heading into the second international break of the campaign.
However, despite that, there are still a few problems behind the scenes at the club, as their performances in the cup and in Europe certainly could have been better, and some of the Norwegian's decisions have led to some supporters questioning his future in the dugout.
However speaking on his YouTube channel, Romano claimed that there were no plans for any sort of change at the club for the time being:
"From what I'm told, nothing has changed. As of now, for Manchester United, they have no panic, they know that Solskjaer will need some time to improve the team, to improve the identity, to start and rebuild the identity with Cristiano Ronaldo, who is a fantastic player, fantastic champion, but he's really changing the idea of the team. So this is why they need to adapt to Cristiano Ronaldo as a new key player.
"Jadon Sancho will need some time to show his skills at Manchester United. He's so young, he was amazing with Borussia Dortmund, but of course, he needs some time. Raphael Varane is a leader, but it's something new for him too, it's the first time in his career in the Premier League. So they will need some time because everything changed this summer.
"Remember that Manchester United, during the summer, offered him a new deal, he signed a new deal with Manchester United and so it means that they want him as part of the project, part of the future, they're showing him confidence.
"But for Solskjaer, for Manchester United, they are not planning to replace him. There is nothing at the moment like contacts with other managers."
TIF Thoughts on Fabrizio Romano's comments about Ole Gunnar Solskjaer at Manchester United…
Would you like to see United replace Solskjaer with Conte?
Yes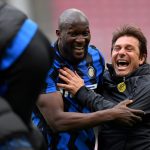 No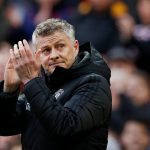 If Romano's comments on the situation are right, then it certainly is the right approach for Manchester United to be taking when it comes to their patience on the matter.
There was a massive culture change at the club this summer with the introduction of players like Ronaldo, with his teammates keen to stress about his impact, and things like that aren't going to happen overnight.
Plus as Romano said, Solskjaer's new deal in the summer does also play a factor in all of this. So for those two reasons alone, Manchester United owe it to themselves to try and make it work before making any more seismic changes such as in the dugout.
That's not to say things can't change further down the line if results start to fall off a cliff and they look as if they'll fall well short of expectations, but for now at least, it appears as though Solskjaer will still be 'at the wheel' for the foreseeable future.
In other news: "There's no doubt he's going to be successful" – Pundit defends Man Utd star amid criticism