Transfer guru Fabrizio Romano has revealed Manchester United's 'complicated' transfer plans for next summer. 
In the past transfer market, United made a number of high-profile signings. These included such superstars as Cristiano Ronaldo, Jadon Sancho and Raphael Varane.
Even so, as seemingly is the way with the elite football clubs these days, there is no time to rest, sit back and enjoy what they have done. Instead, the club are already working out how much money needs to be spent on players in certain positions next.
According to Romano, this 'priority' position will be a midfielder. However, he has claimed that any move in January is looking unlikely as the club want to sign 'an important player', and not just anyone to fill the role. 
Addressing the subject on Rio Ferdinand's YouTube show, he said: "I think [they will look to sign a player] in January, only if they will be able to sell some players, will [it] be possible to do something like this.
"Because they want to sign an important player in this position – not just a midfielder just to sign one player and then in June, you have to restart searching for a player. They want to sign an important one in this position. They know that it's the next priority. 
"So if it's January or summer, they want to sign a big one. And signing a big one in January will be complicated."
He then added: "As of now, nothing is advanced because they want a big name and they want to be 100% sure they're going to sign a player for [the] present and future, and the key player for Man United's project."
TIF Thoughts on Manchester United and their midfield hunt…
Two of the main players to be linked with the Red Devils in recent times have both come from the Premier League.
First, there has been West Ham United's Declan Rice, who is believed to be valued in the region of £80m.
Then, there is Kalvin Phillips of Leeds United. However, this potential signing could be difficult due to the rivalry between the two clubs – although Leeds did sign Daniel James at the end of August.
Would Kalvin Phillips ever join Manchester United?
Yes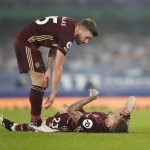 No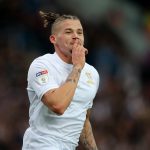 With plenty of hurdles to overcome if they want to purchase either Englishman, given their recent summer outlays, it does seem as if Man United may have to hold off until the summer before making any major moves, just as Romano suggests.
For now, it looks as though McFred may well have to do.
In other news: 'Was an opportunity' – Romano reveals why Man United didn't sign Ruben Neves