Former Premier League midfielder Carlton Palmer has described Jorginho as a "Pep player", with the Chelsea star having once come close to joining Manchester City.
Speaking in the build-up to his side's recent 1-0 loss to City, Jorginho confirmed that he almost linked up with Pep Guardiola.
Things have worked out pretty well for Jorginho at Chelsea, though, with the 29-year-old going on to win the Champions League, Europa League and UEFA Super Cup following his move from Napoli back in 2018.
Would Jorginho have been a good fit for City?
Yes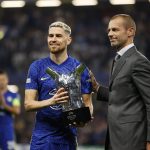 No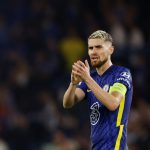 He has, of course, also enjoyed success on the international stage after helping Italy to win the Euros, so the Chelsea midfielder really is unlikely to have any regrets.
For Palmer, though, Jorginho would have been perfect for City. On the Euro 2020 winner, the ex-Leeds United player told TIF:
"He's a Pep player, for sure. I can see why Pep would want to go for him. It's interesting why he would've chose Chelsea over Man City and also the opportunity to work with Pep Guardiola.
"But I know a lot of players, some players when they come from abroad they always want to be in the bright lights of London."
While Jorginho has been able to win the Champions League with Chelsea, the Italy international is yet to conquer England and win the Premier League with his side, which will undoubtedly be his next aim.
As they showed at Stamford Bridge, though, Guardiola and City will have other ideas.
Related posts