Liverpool journalist James Pearce has given his view on the situation surrounding Mohamed Salah and his contract at the club.
The Egyptian forward has made a positive start to the 2021/22 season, as he heads into the second international break as the league's joint-top scorer alongside Leicester City's Jamie Vardy and scored a contender for Goal of the Season with an impressive effort against Manchester City at the weekend.
But that form, as well as his work in previous seasons, has yet to be rewarded with a new contract, despite the club making it their main focus in the summer to tie down a number of key players to new deals, although reports suggest that negotiations are taking place.
Speaking on the latest edition of The Red Agenda podcast, Pearce stressed the importance of getting the deal done quickly, citing financial reasons as the main logic behind not running the risk of letting him go cheaply, or indeed for nothing at some point in the near future:
"I think you just want to avoid this dragging on into the new year, because suddenly then, if you reach a point then when you're down to his last year next summer then I think you do have a major problem.
"Because for a start, when someone's down to their last year, value-wise that has a huge impact in terms of the kind of fee, if a player was looking for a new challenge, the type of fee you'd be able to command. And then of course, then suddenly you're in the realms of, well it's only less than 12 months before you could walk away for nothing – and that is unthinkable, for me."
TIF Thoughts on James Pearce's comments about Mohamed Salah at Liverpool…
Does Salah deserve a new contract?
Yes!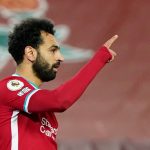 No!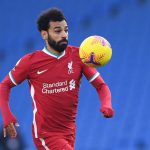 Given what Salah has given to Liverpool over the years with his 134 goals and counting, it certainly would be something of a shock if he was allowed to leave for nothing, as Pearce hints at.
But if the club can't come to an agreement on him soon, it's highly unlikely that given his status in world football – with some arguing that he's the best player in the game right now – that he would be allowed to go for a 'cheap' sum.
And if the club don't come to an agreement and he does leave for free in the summer of 2023, then provided Salah doesn't down tools and refuses to put any effort in, if they were to get another year out of him and leave for nothing, you could at least make the argument that they have more than got their money's worth back on their initial investment given his success at Anfield.
In other news: 'He's the worry' – Sky pundit drops damning claim on 26 y/o Liverpool ace
Related posts