A number of Leeds United fans have slammed a new article for criticising Marcelo Bielsa for his use of a translater in press conferences. 
During his time in England, the Leeds manager has become well-known for the translators who accompany him whenever he speaks to the press.
Will Bielsa stay with Leeds United?
Yes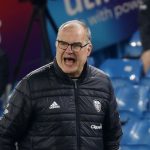 No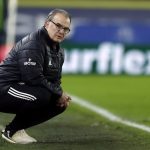 A recent article published in The Sun, however, decided that this was somehow upsetting and proceeded to suggest that 'things really are looking down' for the club as he 'still cannot utter a word of English more than three years after arriving'.
Chief football writer at the Yorkshire Evening Post Graham Smyth tweeted disapprovingly about the article and it soon drew a similar response from a collection of Leeds supporters.
Here's what these Leeds fans had to say
"Shameful how xenophobia goes unchecked in certain parts of our media."
"The gammons that speak one language themselves criticising a man who speaks more than one."
"Elephant in the room is that they are annoyed he won't speak English to them because they want him to slip up."
"English arrogance at its most breathtaking. Xenophobia, racism and bigotry writ large. Absolutely despicable. We'll never learn."
"Maybe these so-called educated journalists could learn Spanish if they're so confused…"
"When we've lost a few games it's an issue for the negative folk, but once we win a few it won't be. They'll move onto their next target…"
It would be fair to criticise Bielsa for the form his side have displayed in the early stages of the season – which sees them sit in the relegation zone on the Premier League table.
However, considering the success Bielsa has had during his time with Leeds – he has led them to Premier League football for the first time since 2004, and then helped them finish ninth in their first season back – it would not make much sense to blame his unwillingness to speak English to the press as a reason for the club's current struggles.
With such an apparent lack of evidence to back up the relevance of the article's criticism, it's no wonder these fans were so upset by the complaint.
In other news: 'Forshaw all over again', 'Will be a long period' – Many Leeds fans fume over update
Related posts