A number of Leeds United fans have been left angry after journalist Adrian Durham claimed that Kalvin Phillips should have moved to Manchester United this summer. 
Over the past few months, there has been plenty of talk linking the English midfielder with a move to the Red Devils. However, no deal ever came to pass during the past transfer market.
While speaking on TalkSport, Durham has claimed that Leeds will not get any better and so Phillips should move on for the sake of his England career as he has 'done all he can' for the club.
He said: "I think the time for Kalvin Phillips, and as much as I am a Leeds sympathiser, the time for him to move on was this summer.
"He's had an incredible tournament, he's done all he can at Leeds United. They're not going to get better, in my opinion.
"I may be proved wrong by Bielsa, but I don't think they're going to get better, so the time was to move on. Now there's a big fuss about how he can't go to Man United and all that is holding him back."
The story was shared on Twitter and it did not go down very well with the club's fanbase.
Here's what these Leeds fans said…
"Talk rubbish station again."
"Adrian Durham is clueless."
"Listening figures must be down again…….."
"Why is there all this talk of Kalvin Phillips suddenly? @talkSPORT
has turned desperate for a story it just makes it all up as it goes along. Absolutely pathetic coverage."
"Some people just don't get it the fools."
"He literally played every game in the Euros for England while playing for Leeds? So no he doesn't."
"What utter drivel."
"Clickbait alert! Of course Leeds can get better, they have a director with a net worth of over £5 billion, that's billion; it isn't only Newcastle who have money! They have a long term plan, oddly what Newcastle say too, and selling their best players isn't part of that.
It's clear to see these fans have absolutely no time for the idea that Durham proposes. To be fair to them, Phillips has been a regular star in the England team over the recent past, and he only missed out on the last few games due to injury.
Should Leeds rush Raphinha back for their next game?
Yes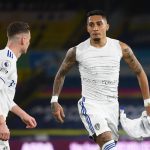 No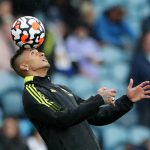 If his goal is to stay in the Three Lions setup, he seems more than capable of maintaining that while still at Leeds.
In other news: 'Hope not', 'Here we go again' – Many Leeds fans fume as claim emerges
Related posts