A whole host of Leeds United fans are buzzing on Twitter with John Percy's latest claim regarding Kalvin Phillips' future.
It's been a rather torrid time these past few weeks for Leeds fans, as they are yet to see their side win in the Premier League and have had to deal with constant bad news surrounding injuries to players such as Patrick Bamford, Jack Harrison and Luke Ayling.
Will Bielsa stay with Leeds United?
Yes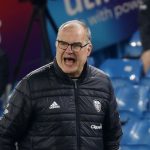 No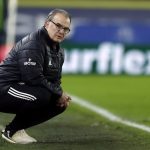 However, some of the best news that fans could have received has emerged via The Telegraph's John Percy, who has spoken to Phillips' agent. He has said that 'Kalvin's desire is to stay at Leeds' and this is despite reported interest from other clubs such as Manchester United.
Many Leeds fans are buzzing to see this latest Phillips news.
What have these Leeds fans been saying?
"SIIIIIIIIIIUUUUUUUU"
"Finally a player committing to his hometown club , you love to see it !"
"Hope this is true"
"Things you love to see"
"Kind of a win win this, if there is a release clause in the contract it'll surely be for 100m like Grealish's. We either keep the player for the next few years or get a huge sum of money – wise decision from the club to offer him a new contract."
"Not many like Kalvin left in the game"
"He's magic you know!"
Phillips' stock has skyrocketed over the last 12 months as he's become a regular starter in the Premier League as well as for the national side, which also saw him feature in his first major tournament for England and start the Euro 2020 final.
It's no surprise that Leeds fans are delighted to see Phillips edge closer to penning a new deal given how poor they were last season without the midfielder, as well as against Manchester United on the opening day of this campaign.
Related posts