Former Leeds United player David Norris believes that Kalvin Phillips would be a good signing for Manchester United, but he can't see the transfer happening.
Phillips has featured for Leeds United first team on 220 occasions, scoring 14 goals and assisting a further 14.
The defensive midfielder formed a formidable partnership with Declan Rice for England at Euro 2020 this summer, helping the Three Lions reach the final against Italy, with Italy legend Andrea Pirlo full of praise for the 25-year-old and Jorginho ahead of the final.
"Both players do such a good job protecting the defence and being that rock in midfield. Often this job can go unnoticed – but I think they have both been recognised this tournament and rightly so," Pirlo told the Mirror.
Do you think Kalvin Phillips will sign for Manchester United?
Yes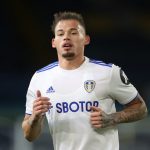 No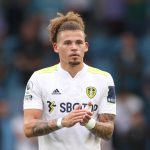 Whilst believing that Phillips would be a good signing for Manchester United, Norris can't see the transfer happening, telling This is Futbol: "As a player and for the club I think he would be good, I think he'd bring a bit more quality than they already have in there – they do seem to like to have the one or the two sitting midfielders to allow the others to play, which is what Kalvin does.
"He allows your Raphinhas and the attacking players to do what they need to do, and he does that job in the centre mid which would suit Man United I think perfectly with the way they set up as well, so I think it would be a good signing and a good fit, I just couldn't see it happening."
The Daily Star reported that Manchester United want to sign Phillips from Leeds and that manager Ole Gunnar Solskjaer has made the defensive midfielder his priority for next summer.
With the rivalry between Leeds and Manchester United, it remains to be seen if Phillips would be willing to make the switch next summer.
Related posts