TalkSPORT host Andy Goldstein has named Leeds United midfielder Kalvin Phillips on a list of players he believes newly-wealthy Newcastle United should look to target in the near future.
Newcastle United became the wealthiest club in world football on Thursday when a Saudi-backed consortium finally completed a deal to buy the club from Sports Direct magnate Mike Ashley.
Following the recent competition of the Saudi-backed consortium takeover the Tyneside outfit, attention has already turned to who the Toon Army could look to bolster their squad with in upcoming transfer windows, with Goldstein drawing up a list of potential targets.
Would Kalvin Phillips join Newcastle?
Yes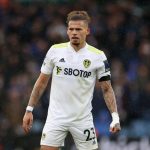 No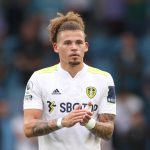 Speaking on talkSPORT (via The Yorkshire Evening Post), the host said: "I've written a list of players that I think they can go for, which included the highly rated England Inernational
"James Ward-Prowse is a player I think they could go for. I think Aubameyang – mercenary, but I've got no problem with that, by the way. Rudiger wants £400,000 a week – Chelsea aren't going to pay that. Perfect.
"Kalvin Phillips – I know I said recently that he's never going to leave
Leeds
United, but what a great opportunity."
The links linking the Tyneside club to the England international has subsequently seen Leeds
fans
take to Twitter.
What did these Leeds fans make of the transfer link?
"Kalvin Phillips to Newcastle. Don't make me laugh"
"Give over Kalvin Phillips. I'm a Leeds fan I hope he never leaves but he prob will end up leaving but it'll be for a Man City or a Real Madrid or Barca in 2 years maybe he ain't going to Newcastle regardless of their money"
"Newcastle
fans tweeting desires of purchasing
Kalvin
because they now have coin…….cute!
"Phillips isn't achievable for a minimum 2 seasons for you! He'll only leave Leeds if we aren't progressing to Europe ourselves or to play champions league football which even if everything goes perfect for you, won't be till earliest 2023!"
"You lot are relegation fodder. He ain't leaving to take a step backwards, & neither is Tielemans. You may have money but it'll take years before you're competitive on-the-pitch & attractive off it to elite players, just look at how long it took City"
"Philips won't join Newcastle, why would he? A team 2nd bottom of the league. . Oh it's Kalvin not Kelvin"
Related posts