Football finance expert Kieran Maguire has dropped an interesting claim surrounding Everton and their season ticket holders moving forward.
It comes as part of a discussion surrounding the club's new stadium at Bramley-Moore Dock and how it will be funded. A report from the Liverpool Echo in February reported that of the £500m that it will cost to build, £100m or so will come from the club's majority owner, Farhad Moshiri.
Speaking on the latest episode of The Price of Football podcast, Maguire explained that the rest of the money would be covered through a number of methods, and while he suggested they will be subject to a council grant of around £15m, he also noted: "The main source of funding, however, will come from what is known as a private placement. And that's where Everton will effectively give some IOUs to some banks."
Later on, though, he explained how Everton would seek to pay that back and claimed that fans wouldn't feel too much of the brunt of the finances when it came to paying off the new stadium.
He said: "The way that it will pay for itself is that the additional money that Everton generate – from matchday income, from events taking place at Bramley-Moore Dock – that will more than cover the interest bill.
"Presently, they only make about £15m a season from Goodison in terms of matchday. Now, that compares to Spurs making around about £120m, so you see there is a huge gap. So I think the rationale behind this is that yes, we'll have to pay interest, but the extra money coming in, mainly from hospitality, from events, including season ticket sales, will contribute as well.
"But Everton is known as The People's Club for a reason. It's very much rooted in the local community. I don't think that Everton will be able to increase season ticket prices in the same way that Spurs have done since moving to their new stadium."
TIF Thoughts on Kieran Maguire's comments about Everton and their season ticket prices…
Will Everton reach the Champions League this season?
Yes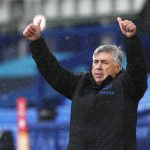 No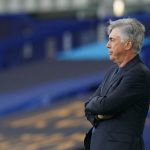 This must surely come as good news for Everton fans if Maguire is right with his prediction about season ticket prices and that they won't have to face an increase like the one that Tottenham Hotspur faced when they moved grounds.
With the cost of tickets a very hot-button issue amongst football fans for a number of years, it would surely be a good PR move if Everton don't put a price increase on their tickets when they move to the new ground with that money potentially coming from other places.
And if the club can still make a financial success of the stadium without hitting the ordinary match-going fans, then that will help make the move away from Goodison Park, a ground that they've played in since 1892, go through all the better.
In other news: 'Very interesting' – Everton ace tipped as 'prime candidate' for new contract
Related posts