Former Premier League player Carlton Palmer believes that Conor Gallagher is going to become a "very, very good player". 
The 21-year-old signed a one-year loan deal at Selhurst Park this summer from Chelsea and is playing his second season of Premier League football after spending the last campaign at West Bromwich Albion.
Gallagher has mainly operated as a central midfielder throughout his career but can also drop a bit deeper and play as a defensive midfielder and also play further forward as an attacking midfielder, as well as having stints out wide also.
Is Conor Gallagher Crystal Palace's signing of the summer?
Yes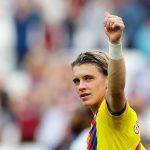 No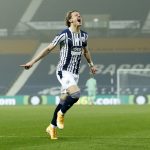 Palmer thinks that he is going to go on to be a very good player. When asked if he agreed with Wilfried Zaha's comments, with the Ivory Coast international recently tipping his team-mate to go far in the game, the ex-Leeds United midfielder told TIF:
"Yeah, I do. I like him. He is very industrious, he's very good on the football, makes very good runs. I think he is going to be a very, very good player if he keeps on improving and playing that way. 
"And as a midfield player, you've got no better teacher than Patrick Vieira as your manager. I was very impressed when I watched them against Spurs. I haven't seen him since, but I was very impressed with the way that Crystal Palace moved the ball around, I was very impressed with the way he played, the way he got forward, the way he got on the ball and the way he was always probing. 
"What I liked about him as a midfield player, what you want is somebody who is always prepared to look forward with the football when they receive the football, they get in a position to receive it, to play the ball forward. I really like that in a midfield player."
Gallagher has featured as a central midfielder under Vieira in his opening six matches in all competitions and prior to this weekend's fixture against Leicester City, the youngster has scored two goals in the match against West Ham and has also created another in the 3-0 victory against Tottenham Hotspur.