Adrien Goldberg has been speaking on The Liquidator podcast about Callum Robinson's decision not to get vaccinated.
Robinson has enjoyed a relatively good start to life under Valerien Ismael at West Brom, netting three goals and three assists across seven league starts, while his form has seen him maintain his spot in the Republic of Ireland squad despite dropping down into the Championship at the end of last season.
Will West Brom be promoted to the Premier League this season?
Yes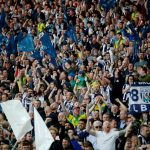 No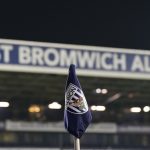 The Republic of Ireland striker had been speaking ahead of his country's match against Azerbaijan, which they comfortably won 3-0 when he confirmed to the media that he was refusing to get vaccinated – and ended the week with a brace for his country, celebrating by putting his fingers in his ears.
Goldberg gave his thoughts on Robinson's stance.
"Regular listeners of this podcast will know I'm a huge fan of Callum Robinson the footballer, and until a few days ago, I was a very big fan of Callum Robinson the man. I don't know him, but everything I just see about him tells me he is a good presence.
"He's a smiling face, he obviously enjoys his football and he's not one of those footballers you can imagine going around shouting the odds about himself or driving an absurd car just to show off how rich he is. He just strikes me as being a decent bloke.
"Now, he has made the choice, which absolutely I defend his right to make this choice, he has made the choice not to have a COVID vaccination. So this is not a debate about whether you should or you shouldn't have a COVID vaccination – this is not that forum. But, because he didn't have the COVID vaccination, he has now been forced to isolate on two occasions.
"I just asked the question on Twitter this week – I ran a little Twitter poll: Should Albion players be docked wages if they refuse to be vaccinated and then miss games because they've contracted COVID-19, or been forced to self isolate?
"A lot of people interacted with it, I had nearly 400 responses to that. A majority, 58%, said that players should not be docked wages in those circumstances, but nearly 42% said that they should, so it really did split the audience on that."
TIF Thoughts on Robinson…
To suggest that players should be docked their wages for not wanting a vaccine appears to be quite a poor take and many will see Robinson coming out and admitting he's refusing the vaccine as brave and may empower others to do the same if that's how they feel.
With West Brom still not consistently finding the back of the net more than once in games since their defeat against Arsenal in the Carabao Cup in August, they can ill afford to lose someone like Robinson, who is the club's third top scorer in the league this season, so worries about him contracting the virus will, of course, be a concern for the Baggies.
In other news: "A bit of a joke" – Journalist stunned by West Brom transfer situation amid recent update