Many Queens Park Rangers fans have been left furious after experiencing ticketing issues when trying to book seats for the club's away trip against Peterborough United.
QPR will travel to Peterborough later this month as they look to continue their good start to the Championship season. The club currently sit up in sixth position in the league, on 18 points after 11 games.
However, when the club had announced that tickets for the upcoming trip would now be on sale for supporters with 100 loyalty points, some issues soon followed.
Not long after they were released, the club had to send out a tweet apologising to supporters who were experiencing problems with ticket payments, explaining that they were investigating the situation.
Many QPR supporters were less than impressed.
Here's what these QPR fans said…
"Easier to get petrol than it is to get a Peterborough ticket."
"Beyond painful."
"Try being on the phone for an hour. They advertise a number to order tickets from THATS NO LONGER IN SERVICE……………. ABSOLUTE JOKE!!"
"Come on mate!!!!!!!!!"
"We actually need to ditch Ticketmaster, seems like there's issues every week with them."
"One thing after another with Ticketmaster. Get rid of them. Absolutely useless at SELLING TICKETS!!!!!!"
Will QPR make the playoffs this season?
Yes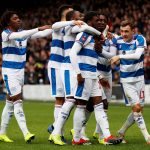 No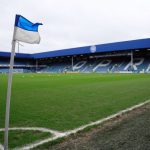 It seems like these fans are absolutely desperate to see their team play and utterly frustrated that it hasn't been easy to purchase the tickets to do so.
It's little wonder they are so keen to go and support their side in the flesh, though. QPR managed a thrilling 3-2 victory over Preston North End last time out in the league, helping them maintain an impressive start to the campaign.
In other news: 'This is incredible', 'Masterclass' – Many QPR fans buzz at 'priceless' match footage
Related posts