Former Nottingham Forest striker Nigel Jemson has defended the players of his old club after a scathing attack from Simon Jordan on talkSPORT.
Jordan criticised Forest's current crop of players for their role in Chris Hughton's downfall and sacking, going as far as to say they cheated him.
Steve Cooper has since come in and has done a fantastic job so far, taking seven points from his first three games to help Forest climb out of the relegation zone and into 17th place in the Championship table.
Yes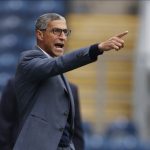 No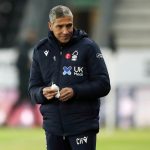 Not everyone is impressed with this turnaround, though, with Jordan making that obvious on the radio. However, Jemson has questioned the former Crystal Palace owner's criticism.
"I actually like listening to him, but he's very controversial. He'll say what he needs to say to get people to listen to the radio," the ex-Forest player said to TIF. "Cheat is a very strong word. Is that a slur on the Nottingham Forest players? I don't know.
"But unless you're in the dressing room, on the training ground or at matches, those comments you take with a pinch of salt because he doesn't know what's going off. He can only hear gossip from other people.
"To call people cheats, I mean, me personally, how can you go out to play a game in front of 25,000 passionate supporters thinking, 'I want to play badly because I don't like the manager'? I just don't get it. I'm not having it."
With Cooper coming in and managing to make an immediate impact, helping Forest to move up the table after that dismal start to the season, the club can probably put all that negative stuff behind them now.
Related posts