A whole host of Derby County fans are furious on Twitter following their club's administrators' latest claim.
The Rams have been plunged into a world of the unknown over the last few weeks having fallen into administration and subsequently hit with a 12-point deduction, and reports have suggested they could face further punishment.
Yes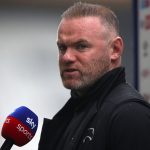 No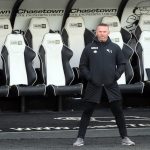 The club appointed administrators last month and they have recently been updating Derby fans about where they are at in a number of different aspects in terms of new owners and paying off debts – and it's the latter that has fans worried, with Quantuma admitting during a meeting with supporters' groups that 'the most difficult hurdle' is paying the money owed to HMRC
A lot of Derby fans on Twitter are annoyed and concerned following this latest claim.
What have these Derby fans been saying?
"yes, they aren't known for taking IOUs"
"There's a suprise, they'll want 100% no matter what happens to the club"
"A key point. This is the first football Administration since HMRC was restored to secondary preferential creditor status. This will prove to be a test case & HMRC will undoubtedly drive a hard bargain, as the outcome is likely to set a precedent/benchmark."
"Mel best sell his house !!"
"Mel Morris and the directors should be made accountable for this. They knew that money was owed and its obviously accumulated over the the last few seasons. They've run away from that debt and HMRC should pursue them for it!"
"How and why hasn't Mel payed some or all of HIS bill"
Performances and results on the pitch are a stark contrast to what is happening off it, as Wayne Rooney has already managed to get the Rams out of minus points as they sit just seven points from safety having lost just once in their last five games – their only defeat when they went down to 10 men against Sheffield United.
It has been a disastrous time for all Derby fans and people associated with the club as they were obviously docked points and then had to read about club staff being made redundant to help the club save and recoup some money.
In other news: 'What a player', 'Can't drop him now' – Many Derby fans flock to 'superb' footage
Related posts