Football finance expert Kieran Maguire has given his view on Mike Ashley and a potential takeover of Derby County.
The former Newcastle United owner has recently come into a large sum of money following the takeover of his former club by the Saudi Arabian Public Investment Fund, with reports suggesting that he could be set to immediately reinvest his money back into the footballing world.
According to The Mirror, Ashley has "an interest in buying Derby, who are currently in administration", further noting that: "The Rams raid makes sense with Ashley's Sports Direct headquarters just 30 miles from Pride Park in Shirebrook. He also wants to give his Sports Direct empire a public platform and owning Derby County would provide that."
The current administrators have stated that they "have not been approached by or spoken" to Ashley, but speaking on The Price of Football podcast, Maguire outlined why, if he were to take over and run the Rams the same way he did Newcastle United, he might not necessarily be the saviour the club are looking for:
"If you take a look at his history of buying distressed assets and distressed brands, he knows where value is.
"[One issue is] there's the cost of operating in the EFL Championship, where we've said it's a car crash of a division. You've got clubs coming down from the Premier League, you've got clubs coming up from League One, you've got the hardy perennials; the average losses are, I think I've worked it out at £476k a week.
"Is Mike Ashley willing to underwrite those losses, or is he going to try to operate the club on a similar way to the way that he ran Newcastle, which was to try to run it financially on an even keel? In which case, it's very difficult to get out of that division if you're heading upwards. It's a lot easier to get out of that division and head towards League One, which isn't good news."
TIF Thoughts on Kieran Maguire's comments on Mike Ashley and Derby County…
Do you want Mike Ashley to take over the Rams?
Yes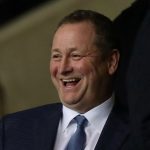 No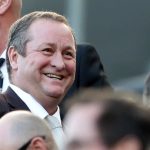 It certainly isn't the most positive of assessments from Maguire, and does give an insight into how difficult it can be to get out of the Championship, especially given the gulf in finances between the top flight and the second tier.
The Championship is a league you need to spend in order to get out of. Indeed, some clubs have sailed rather close to danger as a result of their overspending in their hopes of getting promoted. But barring a sudden change of heart now that he's away from St. James' Park, spending just isn't in Ashley's DNA.
So whilst he might be the man to get them out of their current mess, based on his previous work, there's no certainty that he'll be the right man to take Derby County forward as a club.
In other news: 'Absolute scenes', 'The Rams are going up' – Many DCFC fans erupt as 'huge' claim emerges