Coventry City fans have been reacting to news that has emerged about Matt Godden following their recent Championship victory.
The Sky Blues carried on their impressive 100% record when it came to home league games with a convincing 4-1 victory over Fulham in their final game before the international break.
The game arguably turned soon after the restart when Godden appeared to have been tripped by Fulham defender Antonee Robinson in the box, giving the hosts a penalty to give them a lead that they would not surrender.
However, Godden has since been found guilty of simulation for his part in the incident and it was confirmed that the 30-year-old will serve a two-game suspension, with the club website noting that Godden "admitted a breach of FA Rule E3".
The news was relayed to fans by the club on social media, where the news didn't go down too well with a section of the fanbase:
"Bizarre decision! This would have been a yellow card in game so where does a two match ban come from??"
"Absolute
disgrace
!! If it was applied evenly then fair enough but other teams get away with far worse decisions!! Shambles by the Football League!"
"Ridiculous punishment"
"So you're telling me Godden gets a 2 match ban but Salah gets paid thousands every week to dive and the Fa do nothing"
"Joke"
"A two game ban for admitting to simulation, but if you get caught at the time it's only warrant of a yellow card???"
Was this the right decision to suspend him?
Yes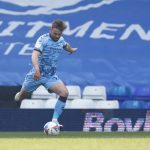 No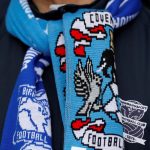 Hopefully, this suspension serves as a warning for any other players that are thinking of diving in future, because it's something that the game could do without.
In other news: "It's very difficult" – Exclusive: Carlton Palmer worried after recent Southampton injury blow