Many Tottenham Hotspur fans have expressed their concern after some damning statistics were reported by journalist Charlie Eccleshare.
In a recent article, the Athletic reporter
claimed
that Spurs have huge issues when it comes to scoring goals – beyond, of course,  Harry Kane and Son Heung-min.
He explained that "Since the start of last season, own goals are Spurs' joint-leading Premier League scorer outside of Harry Kane, Son Heung-min and Gareth Bale. That includes attackers like 
Lucas Moura
 and Steven Bergwijn."
He went on to
suggest
that
Dele Alli
may need to have his role within the side adjusted as the midfielder has failed to create a chance this season, while his non-penalty xG from the first four league games is also a meek 0.16.
The damning statistics had a number of Tottenham supporters discussing the big issue online:
Here's what these Spurs fans said
"This is horrific from us, it's nearly laughable."
"One of the biggest if not the biggest problem we have. Midfield contribute nothing assist and goal wise."
"Said this over summer. Moura, Bergie and the midfield don't score enough. Still haven't replaced Eriksen tbh."
"Nuno ruining this team. All these players will stop playing for him after we lose badly to Chelsea. And after arsenal loss next weekend i think all of us will be calling for Nunos head. Another horrible decision by Levy and DON PARATICI"
"Dele needs to score goals if he wants to stay in the team, he offers us nothing but work rate right now."
"And yet despite this, we never replaced Bale's or Vinicius' goals this summer. Yet ppl claim we had a good window."
Fortunately for Spurs, both Kane and Son are pretty prolific goal scorers. Kane managed an incredible 23 goals last season, while also providing 14 assists. Son, on the other hand, has scored 72 times across his 200 appearances in England's top division.
Will Tottenham Hotspur make top four this season?
Yes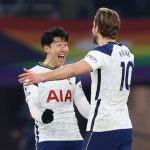 No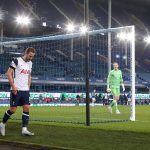 However, so far this season, Spurs have scored just three goals in their first four games. Kane is yet to get off the mark, while Son has claimed two-thirds of the club's total league tally.
If the club are to have a successful season, it looks as though some of their other players will have to step up and chip in with some goals so that the pressure is not entirely on the two usual culprits.