A number of Celtic fans have been left fuming after former player Kristoffer Ajer had some less than flattering words about the Scottish Premier League.
Having been with the club since 2016, the Norwegian defender left the Bhoys this summer after being sold to Brentford for a reported initial fee of £13.5m.
Now, while on international duty, he gave an interview in which he claimed the top Scottish league did not necessarily challenge him with enough regularity.
Speaking to VG, he said: "I think it is natural when you play a little too many matches at a level that is not high enough.
"I have incredible respect for the Scottish league, there are many great teams there, but there will be a little too many matches where I am not challenged enough.
"I will definitely be in the Premier League, so I probably think the Premier League is not possible to complain about."
The quotes were soon shared on Twitter, and they certainly didn't go down very well amongst the Celtic faithful.
Here's what these Celtic fans had to say
"Total arrogance and a short memory from Ajer. He is a quality CH, athlete, great on the ball. Poor in the air, set-pieces, corners etc and bullied by robust attackers. Wish him all the best but he's not helping himself making those comments."
"Joking aside that's a shocking thing to say about a league that gave him the exposure to go down south…he will find his level again next year in the Championship…"
"Looked challenged enough. Maybe his concentration levels need worked on. Rubbing our hands at what we got for him. Bang average."
"Unchallenged – stats would say otherwise fella!"
"Vastly overrated he was. Celtic done well to bump as much cash out of Brentford for a defender who can't head a ball lol."
"Didn't challenge him? We got destroyed at every set piece last season with him at the heart of the defence. Definitely talented but he's no Van Dijk."
Will Celtic win the Scottish Premier League this season?
Yes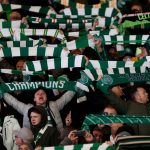 No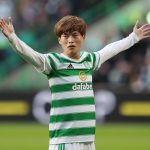 While many supporters felt like they should challenge Ajer's position, the fact that he won nine trophies during his time at the club suggests that he didn't struggle too often in Scotland.
However, the fans could point to his final season with Celtic – where the club finished second in the league for the first time since 2011 – as a way of proving he didn't always have it as easy as he makes out.