A whole host of Celtic fans are fuming on Twitter with a recent post from the club.
It has been a disappointing start to the season for Celtic having tumbled out of the Champions League at the qualifying rounds, however, during their first game in the Europa League group stages, they did themselves no disservice by going down 4-3 away to Real Betis.
Is Ange Postecoglou the right man to manage Celtic?
Yes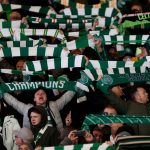 No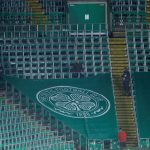 Celtic are already four points behind Rangers but they do have a cup game before they return to league and European action, which will be their first one at home in front of fans for over 12 months. However, they are set to introduce their 'disco lights' a week earlier than against Bayer Leverkusen by using them against Raith Rovers – something that's annoyed and confused a lot of fans.
A lot of Celtic fans are fuming on Twitter with this latest post by the club.
What have these Celtic fans been saying?
"Disco lights intended for Champions League nights used against Raith Rovers. my idols Celtic are finished"
"I'm mortified for you btw."
"Please delete this, we're being laughed at"
"Disco lights for Raith rovers. We are finished"
"Jazzing up the disco lights for Raith Rovers, come on man"
"Is there any other club in Scotland that misreads the mood of the fans quite like Celtic?"
Given that Celtic have lost four of their last four games in all competitions, the club could have perhaps done a better job of judging how fans may react to announcing disco lights would be returning for a midweek League Cup game against Raith Rovers.
Celtic have made at least one positive move this week which has seemingly gone down well with several fans, as former Tottenham Hotspur fitness coach Anton McElhone has been appointed as the club's new Head of Sports Science.