A whole host of Celtic fans are furious on Twitter following the club's annual results and its following statement.
It was a disastrous campaign for Celtic last season, which saw them get knocked out in the group stages of the Europa League before being beaten to the league title by their Old Firm rivals, who accumulated a massive 20-point advantage.
Is Ange Postecoglou the right man to manage Celtic?
Yes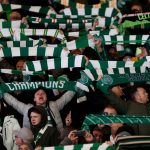 No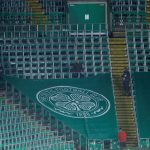 That has not stopped the Celtic board from attempting to put a positive spin on last season's events, with the club's statement listing their finish as runners-up in the SPFL underneath 'operational highlights' – and this appears to have angered a lot of fans.
A lot of Celtic fans are furious on Twitter following this latest statement.
What have these Celtic fans been saying?
"Couldn't believe it til I read it myself, putting runners-up in the SPFL as a "highlight" is a joke. It's clear this club are run by people who do not understand it and do not know what success is"
"Run by an unambitious billionaire who put a jumped-up accountant who micro-manages every aspect of the club for 17 years. No responsibility for appointing mates, too slow to act when needed. The football is an afterthought to the likes of Bankier but when we won the P&L cup."
"Board not for purpose. Get out."
"What about Sunday's result? That's more worrying!"
"A disaster of a board."
""Successfully accomplished a major overhaul of our playing squad" what a lot of utter garbage, at least 2 midfielders short, lacking quality at left-back. Resign Bankier and take the crony board with you. You have all ruined Celtic."
Despite bringing in 11 new players over the summer, as well as appointing a new manager in the form of Ange Postecoglou, results have not been great on the pitch for Celtic, having already lost three games in the league – including once against Rangers – and been knocked out of the Champions League in the qualifying rounds.
The SPFL season is still just six games old, however, the Bhoys currently sit four points off their title rivals Rangers, who occupy top spot, despite it not even being October yet, so Postecoglou has an almighty job on his hands to turn things around.
Related posts