A collection of Celtic fans have seemed to really enjoy the latest quotes from their club's manager Ange Postecoglou. 
While speaking to the press, as quoted in The Scotsman, the 56-year-old was asked what he thought about his club being ranked in pot two for the Europa League, while upcoming group stage opponents Real Betis are in pot three.
The Bhoys' manager simply quipped back: "Mate, I stay out of the kitchen so pots aren't my forte."
Celtic writer John McGinley shared the quote with his Twitter followers and Postecoglou's unusual response soon had his club's supporters responding online.
Here's what these Celtic fans said
"I couldn't possibly love the man anymore."
"He is brilliant at dealing with the press."
"Hahaha my manager."
"This is why I love Ange!"
"Genuinely thought this was a parody tweet ahahaha"
"The amazing literal man strikes again."
Yes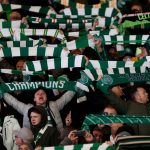 No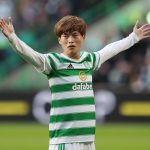 After losing his first
league
game in charge, Postecoglou quickly steadied the ship and won the following
six games
in all competitions.
It seems that these fans have taken well to their new manager and, beyond the football, certainly seem to enjoy his quirky comments in this recent public interview.
Little doubt, fans and manager alike will be hoping for a positive start to the European League
group stages
as
Celtic
travel to Spain and play Betis this evening.
Related posts