Football Daily pundit and Sky Sports presenter Zac Djellab has given his views on Wolves boss Bruno Lage following his first few games at the club.
Lage was always going to have a tough time taking over at Wolves following the great job that Nuno Espirito Santo did during his tenure at Molineux, and the campaign hasn't got off to the best of starts. They have lost all three games in the league, with their only reprieve being a convincing victory in the League Cup against Championship side Nottingham Forest.
However, despite the less than convincing start in terms of points, Wolves have arguably been one of the more entertaining teams in the division, as they have had the third-most shots with 57 – which averages out to 19 per game (via FBRef) – they just haven't managed to get any goals out of it.
And speaking on the latest edition of Football Daily's Sunday Vibes, Djellab was full of praise for the way that Wolves have played to start the season and felt they would get better and tougher to beat as the season went on:
"They've been unreal, man, they've been really, really good so far. I like the way he's kind of moved Traore onto the left wing. And he's been, for a guy that, I'll be quite honest, [I] did not know too much about when he took over at Wolves – I kind of said 'oh it's just another Portuguese manager coming in' – he really has surprised me so far.
"I think they're going to be a really tough team to play against. I think they're averaging about 20 shots a game, which can't be laughed at and will eventually see them scoring goals, for sure."
TIF Thoughts on Zac Djellab's comments on Bruno Lage at Wolves…
Have Wolves had a good transfer window?
Yes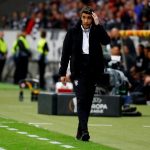 No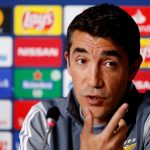 Whilst Wolves might certainly be entertaining and doing better than last season, when they could only register 12.16 shots per game (via FBRef), at some point, there is going to have to be some fruit from those labours.
And whilst it is still early in the season, so there should be plenty of time to rectify things in theory, the Wolves owners have previously shown that they aren't afraid to get rid of a manager if they don't feel like the side is performing. And after Frank de Boer's sacking at Palace after four league games, it certainly wouldn't be unprecedented in the Premier League.
Hopefully, this international break has given the club a chance to work on converting those chances, because losing each game 1-0 shows that their defence isn't a total disaster. It's not as if they've lost every game 3-0 for instance – the forwards just need to give the defenders a little bit of help and they should start moving up the table.
In other news: 'Bruno Lage felt' – Journalist reveals Wolves had 'genuine interest' in 29 y/o