Wolves journalist Liam Keen has provided an update on the contract situation surrounding Spanish international Adama Traore.
The 25-year-old's long-term future at Molineux was not 100% certain at times during the summer transfer window, as Fabrizio Romano claimed that he was 'the priority' for Tottenham Hotspur and former boss Nuno Espirito Santo if their star man Harry Kane managed to force his move through to Manchester City.
Other reports on the matter claimed that Bruno Lage's men were even preparing for a £45m bid for Traore's services, although the bid never came through. As a result of that, the club are looking to try and tie him down for the foreseeable future, with reports suggesting that a new contract is being ironed out.
Those reports were some time ago, but speaking about the matter on the latest edition of the E&S Wolves podcast, Keen was eager to stress that there was nothing to worry about and that things would work themselves out soon enough:
"Any minute now, it just needs a little bit of patience. We might get a bit of a shock turnaround, it will come out of nowhere. But they have been in talks, negotiations have been ongoing. And I think you just need to understand that it doesn't happen overnight.
"There's a lot of people involved, a lot of parties, and they get it done. But it certainly looks more likely to happen than not, they've just got to find that common ground and get it finished."
TIF Thoughts on Liam Keen's comments about Adama Traore's contract at Wolves…
Can Wolves afford to let Traore go?
Yes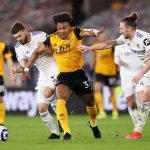 No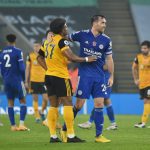 It's interesting to see what Wolves are looking to get out of this new deal when and if it is confirmed, because there are really only two reasons that they could be doing it.
They are either doing it to try and increase his value should a club, be it Tottenham Hotspur or someone else – with the likes of Liverpool also reportedly showing an interest in the past – wants to take another look at him. Alternatively, they think that he can be someone they can build a team around, and at the age of 25, he certainly has enough years in him to stick around.
If it is the latter, then hopefully his form will pick up and make it worth it, because his production certainly hasn't been great this both season and last, so this could be a waste of money for them in the long run if he isn't able to live up to what they want from him. Maybe they'd be better off selling him as soon as possible rather than sticking with someone who doesn't look to be as reliable as he has been previously.
In other news: Journalist reacts when asked if 19 y/o gem could be Wolves' next Joao Moutinho
Related posts