Wolves journalist Liam Keen has provided clarification on the transfer situation surrounding Renato Sanches following a collapsed move late in the window.
Reports seemed to suggest that Wolves were in the process of bringing the Portuguese midfielder to Molineux this summer, with talks between the two sides well underway. The 24-year-old is enjoying something of a career renaissance at Lille, following a spell at Bayern Munich that seemed to really put a dent in what looked to be a rather promising career.
Wolves could possibly have been the place for him to carry on that resurgent form, however, the deal was not completed and he will remain at Lille for the time being.
Speaking about the deal on the E&S Wolves podcast, Keen claimed that the deal broke down due to the player's fitness concerns rather than anything over financial or personal terms:
"Essentially, from what I've been told, speaking to people, is that everything was agreed with Lille, with Sanches. It's been described to me as a Zoom-style medical, obviously because it was transfer deadline day, doing it away, doing it remotely essentially, and getting it done as quickly as they could.
"And it transpired in that medical, that he was going to be out for two months on top of his recovery, which I think from the top of my head and I may be wrong, I think was another good month or so away.
"As difficult as it is, because it was it would have been a great signing, I don't think many fans would have been happy had they got him and then he couldn't play. Perhaps there might be an opportunity to go back in for him.
"But as it stands, to bring a player in, paying wages, paying a loan fee for a player who isn't going to be able to play for months, it would have been a silly move, really."
TIF Thoughts on Liam Keen's comments about Wolves and Renato Sanches…
Have Wolves had a good transfer window?
Yes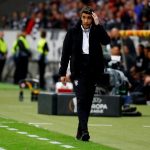 No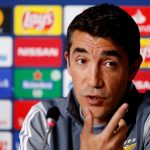 Keen is right with his assessment of the Sanches situation here, because it would have been a very pointless move for Wolves to make to bring him in given his condition.
Whilst Wolves might have wanted to sign him and clearly felt that he could have an impact on the side, that's just far too long for them to wait for him to come back to full fitness, especially seeing as they ideally need him straight away given their bad start to the season in the league.
If he'd have been out of action for a week or two past the deadline, it may have been worth the risk, but that timeline just doesn't make sense for them as it would have put him out until around the turn of the year.
The failed deal does give them a chance to reassess and maybe they'll go back for him in January if his condition gets better, but for now, it certainly seems the more sensible call to focus on fixing things in-house.
In other news: "It's a devastating blow" – Wolves journalist reacts as Bruno Lage confirms huge injury setback