Wolves journalist Liam Keen has provided an explanation as to why the club were unable to sign Marseille midfielder Boubacar Kamara.
According to reports late in the transfer window, Bruno Lage's men had eyed up the Frenchman about a potential move to the club, with Birmingham Mail observing that the club were in need of both a defender and a midfielder, and given the fact that Kamara can play in both positions, he seemed like the ideal man for the job, whilst also stating that Marseille were 'desperate to cash in on him'.
Speaking about the potential move on the E&S Wolves podcast, Keen revealed that things were looking pretty positive on the Wolves side when it came to the potential deal with the move given the go-ahead by both clubs, however, Kamara himself just didn't feel in the mood to make the move to Molineux this summer.
"Boubacar Kamara – Marseille wanted to sell, he's only got a year left of his contract. They were in discussions with the agent and the player, and basically he didn't want to come.
"Marseille were ready to sell him, he had a year left on his contract, they were getting a good fee for him, I think it was around £12m, from what I hear and the player didn't want to go. I mean, that could be for many reasons."
TIF Thoughts on Liam Keen's comments about Wolves and Boubacar Kamara…
Have Wolves had a good transfer window?
Yes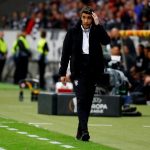 No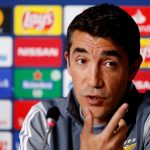 This is just one of those things that you put down to bad luck in the end, as Wolves really did all that they could do, and sometimes it just happens that a move can break down for any number of reasons.
And whilst it will be annoying that the club weren't able to bring him in, especially seeing as he could have killed two birds with one stone as hinted above, it's not as if they can blame themselves for it, so they shouldn't be feeling too bad.
One positive to come from all of this is that given his contract situation at Marseille and the club willing to let him go, perhaps this is something that they can readdress in January and there might be a change of heart from Kamara further down the line. So they might get their man after all – they may just have to be patient.
In other news: "It's a devastating blow" – Wolves journalist reacts as Bruno Lage confirms huge injury setback