A whole host of Tottenham Hotspur fans have reacted negatively on Twitter to Alasdair Gold's Tanguy Ndombele claim.
It has been a whirlwind couple of weeks for Tottenham fans and Ndombele as it started out during the transfer window that he had told the club that he wished to leave during the summer and was linked with a swap deal which would have seen him join Bayern Munich.
Will Tottenham finish in the top six this season?
Yes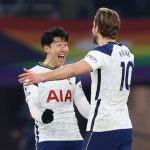 No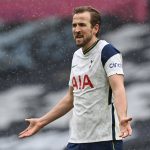 Then, after failing to get a move, he reportedly told Spurs that he was willing to work hard in training for a place in the squad, which backs up Gold's claim that Ndombele has a cycle that begins by him "working hard in training, performing well on the pitch, getting carried away by moments of success, believing he should be at a higher level and then wanting to leave".
A lot of Spurs fans have not taken this news very well on Twitter when it was relayed to them by Tottenham Tiers:
What have these Tottenham fans been saying?
"If he only he could cycle enough"
"Not fit to lace Dembele's boots. The ultimate primadonna."
"Ain't that like nearly every single one of the muppets. A rotten core problem of our players."
"So basically he thinks he's too good for us well if u are u need to consistently perform for more than one season then you'll earn your move someone needs to tell him this"
"He has had zero moments of success to get carried away with"
"It's all come too soon for him. 200k week wages have come too soon for him. He just doesn't have the mentality good footballers have, his attitude absolutely stinks. Think everyone should pull the bells and whistles out after a few good performances. The lad needs a reality check"
Ndombele featured quite heavily under Jose Mourinho last season but reports have suggested that what tipped the Frenchman over the edge in wanting to leave was when he was benched by temporary manager Ryan Mason for Harry Winks in the Carabao Cup Final.
Midfield does not appear to be the biggest area of concern for Tottenham given Pierre-Emile Hojbjerg's consistency in the side as well as the emergence of Oliver Skipp in the first team after experiencing a full season out on loan at Norwich City last season, so it may be difficult for Ndombele to get a spot in the side other than in the Europa Conference League.