A whole host of Tottenham Hotspur fans are fuming on Twitter to learn that some players don't like Nuno Espirito Santo's man-management.
Tottenham's perfect start to the season with three 1-0 victories in the Premier League seems to be nothing but a distant memory now, with them conceding three goals and losing in each of their last three league matches.
Yes!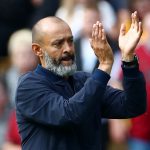 No!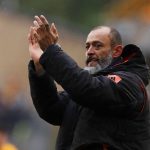 Following their defeat to Arsenal in the north London derby, a report from the Independent has claimed that the Spurs players have been put off Nuno's man-management approach, but considering Tottenham are onto their fourth manager since 2019, it may not be a managerial problem.
A lot of Spurs fans are furious on Twitter with this latest Nuno claim.
What have these Tottenham fans been saying?
"Get rid of them all, don't care how many. This is the third manager they've done this to"
"Hmmm, this was being said before the season and after our wins. Wonder if this is just an extremely bad fit."
"Bro why is our squad so toxic it seems like nothing works"
"Don't get me wrong Nuno isn't great but this is the 3rd manager these players have given up on. The sooner we get rid the better"
"Rinse and repeat. Combination of the majority of the squad being average and the decisions being made above, even worse"
"Strong leadership and experience – the minimum we required in our managerial appointment. In Nuno we have neither. Rotten, top down"
It's not just the Independent running a negative story regarding Nuno and his future at the club, with The Sun also reporting that following the 3-1 defeat away to Arsenal, the Portuguese manager is already fighting to keep his job.
Nuno has certainly not been helped by injuries and absentees, with Harry Kane not starting a Premier League game until the third match of the season, while he is yet to hit the back of the net in the league. Elsewhere, players such as Son Heung-min, Steven Bergwijn and Lucas Moura have all spent time on the sidelines this season.