Many Tottenham Hotspur fans have been left expressing their doubts over director of football Fabio Paratici after some rumours linked their club with a move for AS Roma defender Roger Ibanez.
Calciomercato broke the news on its website earlier this week, claiming that Paratici is seeking a defender who plays in Italy's highest football division.
At 22 years of age, the £22.5m-rated defender looks like an interesting prospect. He has already acquired plenty of experience in Europe, having played over 50 times for Roma.
Even still, when the news was shared online, many Spurs supporters didn't seem too content with the rumours.
Here's what these Spurs fans said…
"I can see Paratici being a huge problem."
"Why? We still need to replace Eriksen because Alli and Lo Celso aren't up to the job of creating assists for our attack."
"Oh look. Another player Paratici likes and won't sign. Absolute fraud, the bloke."
"How much you want to bet we don't sign him and never hear of his name being linked with us again?"
"We currently have one striker. But yeah let's add a 6th CB to the squad."
"We don't need another defender. We need a creative midfielder and a striker."
It seems that the links with another defensive player from
Serie A
has these Tottenham fans a little concerned. Having come from Italian football – where he spent
11 years working
for Juventus – Paratici has already made good use of his contacts in that country.
Indeed, summer signings such as Cristian Romero and Pierluigi Gollini both played in Italy before joining Spurs in the past transfer window.
Will Cristian Romero be a success at Tottenham Hotspur?
Yes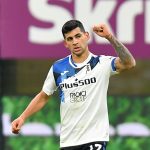 No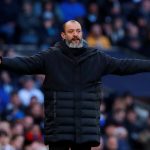 Judging from the comments, these Tottenham fans would like Paratici to perhaps expand his network beyond Italian football and seek out a player capable of making things happen a little further up the pitch.