Some Tottenham Hotspur fans have been responding to the latest quotes to emerge from Paulo Fonseca in an interview with The Telegraph. 
The Portuguese manager was one of the candidates tipped for the vacant managerial role at Tottenham before Nuno Espirito Santo was appointed in June.
Who would you prefer at Spurs?
Nuno Espirito Santo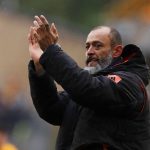 Paulo Fonseca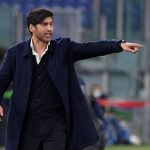 In an interview with the British newspaper, the 48-year-old has revealed how close he came to becoming the Spurs manager following Jose Mourinho's sacking.
"The agreement was done. We were planning the pre-season and Spurs wanted an offensive coach. It wasn't announced but we planned pre-season players. But things changed when the new managing director arrived and we didn't agree with some ideas and he preferred another coach," Fonseca told The Telegraph.
Fonseca had just been sacked by Roma at the time, with former Spurs boss Mourinho announced as his successor – and it seems these fans were left frustrated by Fabio Paratici's role in the deal for Fonseca.
What exactly did these Spurs fans say?
"Paratici outttt"
"This is sad. Just sad. More defensive football? At Spurs? Come on, Paratici.'
"I'm going off Paratici quickly"
The report from The Telegraph states the Portuguese's belief of his attacking style going hand in hand with Tottenham's motto 'To Dare is To Do'.
With Fonseca claiming Paratici's arrival to be the downfall of his move to Spurs, these fans were clearly not impressed by their director of football's early actions at the club.
In other news: 'Not a Prem player', 'Amazingly bad' – Many Spurs fans destroy £28.8m-rated 'liability'
Related posts