Lots of Tottenham Hotspur fans have voiced their thoughts on Twitter at the latest quotes to emerge from Nuno Espirito Santo on Tuesday afternoon.
The Lilywhites move on from their defeat against Chelsea on the weekend as they travel to Molineux to face Wolverhampton Wanderers in the Carabao Cup.
Are you confident with Nuno in charge?
Yes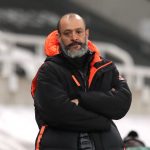 No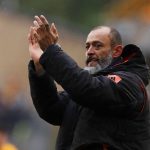 Spurs missed their opportunity to bounce back from their 3-0 defeat away to Crystal Palace on the weekend as they suffered yet another 3-0 defeat against their London rivals, Chelsea.
Speaking about how the team can bounce back from the defeats, Espirito Santo had the following to say: "We lost that chance to recover the good feeling among us. My message is we are working very hard and the players are committed to it. We are positive. The players are committed, things are going gel, we are going to play better and things will improve."
Fans flooded to a series of tweets from The Spurs Express relaying Espirito Santo's quotes to share their concerns over what he had to say.
What exactly did these Spurs fans have to say?
"Same answers, basic answers nothing new. The only way he can communicate with us fans but yet again he isn't giving out much. Disappointed"
"Can't get much worse"
"Needs to gel by Sunday Nuno"
"Yes unfortunately you are still our coach."
"I've never felt remotely convinced by Nuno and sadly, my position remains unchanged."
Ahead of the clash in the Midlands, Espirito Santo confirmed both Lucas Moura and Steven Bergwijn would not feature at Molineux as they both struggle with their respective injury issues.
The Lilywhites have a big week ahead with Arsenal awaiting in the league on Sunday, and it seems their manager's latest words have not filled these fans with much confidence.
Related posts