A number of Tottenham Hotspur fans have been left furious after Sky Sports revealed some unflattering statistics about their campaign so far.
Sky Sports (via Football Daily) shared the Opta stats which ranked Spurs' performance against other Premier League teams in key attacking areas.
The stats showed that the club, with just three goals this season, is the 16th-worst total in the league. They have one goal from open play, which is also 16th in the league. Their total of 46 shots is the second-worst in the league, while they have also been expected to score the least amount of goals (4.42) combined across their five games.
All in all, it makes for pretty poor reading if you are a Tottenham fan. The Spurs Web shared an image of the data and it drew an angered response from many of the club's supporters.
Will Nuno be at Spurs by the end of the season?
Yes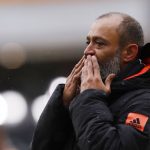 No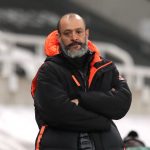 Here's what these Spurs fans had to say…
"Tragic."
"This is embarrassing."
"Sack him."
"Club's a mess.."
"Crazy that we have one of the most expensive season tickets when these are the stats from our games."
Considering the
club
made such a good start to the season – winning their
first three
games – it seems odd to see they are performing so poorly now.
However, the signs were always there. Even in their three wins, Nuno Espirito Santo's men managed just three goals, and only one of them – Son Heung-min's strike against Manchester City on the opening day – has come from open play.
When so few chances are being created, as proven by the stats, the club are always going to struggle to win games. Things may well need to change fast at Tottenham.
In other news: 'We deserve better', 'I'm losing trust' – Some Spurs fans rage over Gold's post
Related posts