A number of Tottenham Hotspur fans have been left furious after a report claimed the club have no plans to commission a statue for Jimmy Greaves.
According to the Daily Mail, the north London side have not taken any steps to create a statue in memory of the legendary striker, who sadly passed away recently, aged 81.
The article adds that while there is a bust of legendary manager Bill Nicholson at their stadium, there are no statues of any former players or managers.
Greaves played for Spurs between 1961 and 1970, scoring an incredible 266 goals in 379 games, winning two FA Cups along the way.
The news was shared online and it certainly didn't go down well with many supporters.
Here's what these Spurs fans had to say…
"Disgusting. @SpursOfficial, you really know how to alienate yourselves. Our greatest ever player and you won't give him a statue… you're so out of touch."
"Embarrassing decision if true."
"The board once again disrespecting our history and so-called "legacy fans". Disgusting."
"Typical Levy, that would mean actually spending money for no return."
Greaves was the top scorer in Division One six times, which is still a record today. Beyond his exploits at club level, he was also prolific in an England shirt, scoring 44 goals in 57 games.
Should Jimmy Greaves get a statue at Spurs?
Yes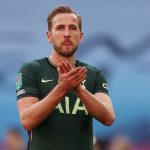 No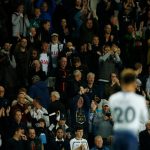 It certainly seems as if these Tottenham supporters hold him in the highest regard. A statue would seem a fitting tribute for a player who achieved so much with the club, but it seems as though that might be an idea for the future.