Speaking on the View from the Lane podcast, Charlie Eccleshare has revealed what Tottenham players thought about Harry Kane's summer situation.
Kane was linked with a move to Manchester City all summer, with Spurs rejecting their one and only bid for the striker, but that has not stopped him from being in some good form this season, having scored five goals in six appearances for club and country.
Yes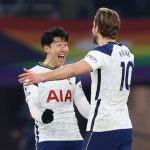 No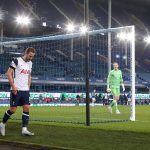 This should not come as a shock given how well he performed last campaign and that his teammates were in an agreement that he would be within his rights to move on from Spurs given his ambition and the lack of silverware at north London, as Eccleshare confirmed on the podcast.
Kane's ambition to leave was accepted amongst players, something Eccleshare spoke about.
"I think for most of the players, we liked from the outside to imagine that they were all furious with Kane and, you know, they couldn't believe his disloyalty. I don't think it really works like that, from what I've been told, anyway.
"I think these players, they're very professional, they understand that everyone goes through periods where they might want to leave. The feeling at the time, when it came out that Harry was in for a move, there was generally acceptance in the squad that that was fair enough.
"I think they understand how good he is that he wants to maximise his potential. So I don't think there's going to be huge issues there."
TIF Thoughts on Kane's desire but failure to leave Spurs…
Kane is the best striker in the Premier League if you base it off the number of goals scored from last season especially, as he netted six more times than the closest striker to him which was Patrick Bamford, so it was always likely that he'd want to venture into pastures new if Spurs were not going to be challenging for trophies.
The fact that Kane is experiencing a second season in a row of having no Champions League football will have likely been a big factor behind him wanting to leave, but Man City failed to stump up the right amount of money so now Spurs must get him to fully buy into Nuno Espirito Santo's ideas will be huge if they are to continue their great start to the season.