A collection of Tottenham Hotspur fans have appeared to be unimpressed after transfer guru Fabrizio Romano claimed their club are targeting new attackers for next season's transfer market.
With Harry Kane's future in doubt over the summer, the north London club were linked with a move for a number of forwards throughout the summer.
Ultimately, Kane stayed and no new centre-forwards were brought in. Perhaps it is this lack of activity in recent times that has these Spurs fans so pessimistic when it comes to the prospect of new signings in the future.
Inter Milan's Lautaro Martinez seemed to be close to signing at one stage, though that did not come to pass. There was a similar situation that played out with Fiorentina striker Dusan Vlahovic, where Tottenham again failed to complete any deal.
While speaking on the Here We Go podcast, Romano was quoted as saying: "Tottenham are already looking at potential strikers for summer 2022." This information was shared by Twitter page Last Word On Spurs, though it did not seem to get many of the club's supporters particularly excited.
Here's what these Spurs fans said
"Here they go again, playing the same silly games. Fans have seen through it and won't be fooled again!"
"Always a lot of talking going on and then nothing happens. Joke club."
"Starting the smokescreen really early this year, something must have really gone wrong."
"Too little too late!"
"Oh Dear. Another mass of missed opportunities due to not splashing the cash on vastly overpriced players."
"Yes, looking. Same as this summer. Doesn't mean we will buy anyone. Levy is screwing the club over, can buy land and property but no players."
"I hope this is wrong. Forget the Summer. We need strikers for January"
"Boring."
Will Spurs sign a new striker next summer?
Yes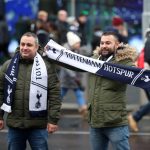 No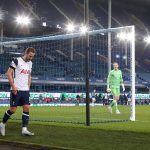 Either way, the transfer window is now shut and so the club will have to make do with the players available when they host Chelsea this weekend in the Premier League and indeed for the rest of the season.