Mark Douglas has been speaking on the Everything is Black and White podcast following Newcastle United's CAT case.
A few thousand Magpies fans tuned in to a live stream yesterday to see the Premier League's and Mike Ashley's respective legal teams lock horns over whether or not the anti-competition case should go ahead, alongside the arbitration court case, which is set for 3rd January.
Will Newcastle have new owners next season?
Yes!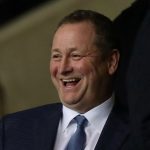 No!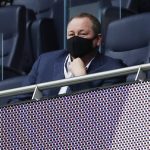 These legal battles that Ashley has launched against the Premier League are all to do with getting a takeover pushed through and approved by the Premier League as they did not last year, which led to would-be investors PIF pulling out of a deal, but they could return if the Magpies win their arbitration battle.
Douglas spoke about the possibility of PIF returning.
"You had St. James' Holdings Limited, arguing that the PIF might not be interested still, even if arbitration goes for them. Now, for me, as an onlooker, that looks as if that was making that argument to try and convince the panel that this CAT case has to go through, rather than necessarily, you know, that being the belief of the consortium.
"I still think personally, from what I've heard, that the PIF would come back to the table if the arbitration goes the way of Newcastle United, but obviously, you're seeing a different argument put to the panel today, and that was fascinating to me."
TIF Thoughts on Newcastle's potential takeover…
The date for arbitration being revealed was a huge thing for many Newcastle fans to find out, however, something else that stood out glaringly was the claim that the Premier League had threatened the club with expulsion from the top flight.
Something else of note that cropped up during the case was that Mike Ashley has received other offers from interested parties in the time in which he's been trying to get this deal pushed through, so if PIF do not return to the table, Ashley may decide to sell to another party instead.
Related posts