Newcastle United journalist George Caulkin has given his view on Newcastle and their potential transfer plans following a statement by the club.
The club were incredibly quiet in the recent transfer window, bringing in only Joe Willock from Arsenal for a reported fee of £25m, with some claiming that their business has actually left them worse off than they were at the end of last season when you factor in the players that have left.
In a recent statement, the club broke down exactly why they weren't in a position to spend any money, revealing that their strategy was "in the club's long-term interests, giving the club far greater certainty and control over its spending in future windows and seasons".
Speaking on the Pod On The Tyne podcast as part of a wider debate about the club's statement and summer spending, Caulkin claimed that whilst things might not look great for the club now, there could be an investment of cash on the way that might give Newcastle United something to help them out if things aren't looking great come the turn of the year:
"They get another tranche of TV money in January. And so perhaps they're leaving themselves the option to strengthen then. But again, to me, that would be a flawed way of looking at things.
"Okay, yes, you can address things in January, but that already means that they've missed any chance that they had of building some momentum this summer, having finished in top-six form over nine games."
TIF Thoughts on George Caulkin's comments about Newcastle United's transfer plans…
Reassessing their options in January certainly wouldn't be a new thing for Newcastle United to do – after all, that was what they did with Willock last winter, and it worked a treat for them with the goals that he was able to score for them that ended up keeping them in the division.
It's a bit of a balancing act, because they don't want to be too safe and get complacent, as that might give the indication that they don't need to spend, but at the same time, they can't be too far adrift as any signing they bring in might not make much of a difference.
Do you think Mike Ashley has any ambitions for Newcastle?
Yes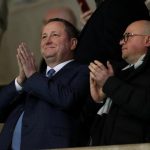 No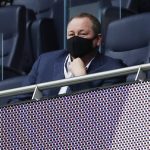 But with safety in the Premier League important during the whole takeover saga, it's not just this season that the club need to be focusing on, it's the long-term impact on the club as well that's at stake if they don't manage to get things right.
In other news: 'You couldn't make it up' – Many Newcastle fans livid as image emerges