Lots of Newcastle United fans have been venting their frustrations over a tweet to emerge regarding their legal battle against the Premier League. 
The Toon have taken on an anti-competition case against the Premier League, with their proposed Saudi-backed takeover hitting the rocks last summer.
Will this proposed takeoever eventually happen?
Yes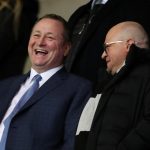 No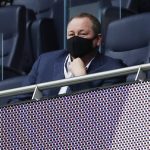 Speaking on the legal battle between the club and the Premier League, journalist Simon Zekaria tweeted out some of the key points he has established ahead of the upcoming case.
"Key takeaways: PL will try to torpedo NUFC antitrust claim. PL will argue PL clubs bound my membership rules to resolve disputes in confidential arbitration. PL eager to keep substantive details of Saudi takeover out of open court," he tweeted.
Toon fans flocked to the tweet from the journalist to share their concerns over the battle ahead with the Premier League as they hope to see the proposed deal finally reach a positive conclusion.
What did these Toon fans have to say?
"Going off this and this kid has been a decent follow it doesn't look good."
"This is quite worrying and is exactly what we're trying to get away from in English football. Can you confirm if you'll be keeping an eye on the NUFC v PL CAT case hearing beginning next Wednesday as this could have big consequences for the PL. Thank you"
"It will be interesting how it goes. Seems hard for Newcastle to argue it was blocked, when they were offered and rejected arbitration, before then starting an arbitration case about it that is yet to finish.

"
"EPL will worm their way out of it"
"Can it be also added why has Man Utd been funded by the Saudis a few years ago"
"Begs the question why they want to keep details of the Saudi takeover out of court? Whole thing stinks."
Suggestions did emerge earlier in the week indicating the Newcastle owner Mike Ashley is still confident of winning the legal battle against the Premier League and of the proposed takeover going ahead.
Matters on the field have not got off to a good start for Steve Bruce's side, as they sit third-bottom in the Premier League table and it seems this tweet has not helped to boost the mood among the Toon fans.
In other news: 'Heard it all before', 'Excuses in already' – Many NUFC fans fume over latest takeover claim
Related posts