Newcastle United fans have been reacting to news put out by the club about the squad for the rest of the season.
With the transfer window now finished, and Newcastle United being rather quiet through the proceedings by only bringing in one player for the senior team in the form of Joe Willock, the time has come for them to submit their 25-man squad to the Premier League for the 2021/22 season.
There were two main takeaways from the announcement by the club. Firstly, they had initially announced Callum Wilson's name twice, giving him both the #9 and #13 squad numbers.
Another thing that drew some attention was the fact that they named four goalkeepers in the team; Martin Dubravka, Karl Darlow, Freddie Woodman and Mark Gillespie when most clubs traditionally go with three. And with there already being a major battle for places when there was just three available for Bruce during pre-season, to carry a fourth seemed excessive when that place could have gone to an outfield player.
So when the club relayed the news to the fans on social media, there were plenty of them on hand to let the club know how they felt, and they did not feel happy:
"Joke of a club"
"I'm
embarrassed
every day by this football club"
"There's only 24, Joe Willock isn't in yellow and you've named Callum Wilson twice looooooool this club gets worse everyday"
"Naming 4 goalkeepers is
ridiculous"
"Wilson in there twice.
Ridiculous
club."
"Can we play two 'keepers at once…? That's the reason for four, right? Right?"
"The fact that we can't even get our squad list right, shows what a shambles this club is atm"
Do you think Mike Ashley has any ambitions for Newcastle?
Yes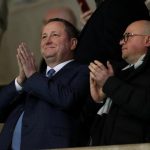 No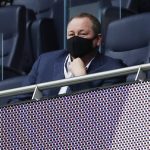 When they can't even get something as simple as what pretty much accounts to a register right, it does make you wonder just how badly run the club really is behind the scenes.
In other news: 'Waste of time and money', 'Flop with a capital F' – Some NUFC fans left furious as stats emerge