A whole host of Newcastle United fans are furious on Twitter following the club's latest statement and update.
Newcastle released an update explaining themselves to supporters following a transfer window which saw them bring in just the sole player for the first team in Joe Willock, despite seeing several first-team players depart.
Can Newcastle survive without Wilson?
Yes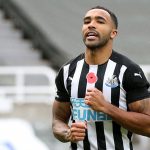 No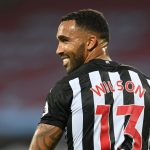 One of the lines that has fans wound up is towards the end of the statement, which stated: 'We have a talented and committed group of players who have shown that they are fully capable of delivering and we ask all our loyal supporters to get behind their team, because we are stronger together.' This is despite failing to win any of the four games they've played this season.
A lot of Newcastle fans have erupted on Twitter following this statement.
What have these Newcastle fans been saying?
"The actual state of this! We've gone from potentially being the richest club in the world to having a full statement on why we're only willing to sign one player. So incredibly tinpot!"
"A tweet has never made me more angry and Donald Trump and Piers Morgan have both used Twitter. #AshleyOut #CharnleyOut #BruceOut"
"Worst thing I've ever read. Never known a club is skint"
"An absolutely embarrassing press release. The last 11 years have seen net spend on transfers close to ZERO capital investment ZERO and infrastructure ZERO – the income from transfers TV sponsorship matchday etc has been phenomenal. A year doesn't wipe that out. #whereisthemoney"
"How embarrassing have we become. Trying to justify a pathetic window is the only communication the fans have had in about 2 years since they appointed that clown. #nufc"
"Shockingly poor recruitment policy that leaves club unable to sell unwanted players. NUFC statement – look at our huge net purchase figure. If it's a business then treat it like a business and stop giving Fraser Group cheap in-ground advertising."
"Joke of a club! #BruceOut #ashleyout"
"That's a lot of words to say that the transfer window was a disaster."
Newcastle reportedly made late attempts to sign Hamza Choudhury and Boubacar Kamara on deadline day, but with neither of those coming off, they had to settle for just Willock, who was already at the club when the season finished earlier this year.
Despite being just three league games into the season, a lot of fans appear to have already turned on Steve Bruce, with a section of the fanbase booing him during the club's eventual 2-2 draw at home to Southampton last weekend.