On the Everything is Black and White podcast, Mark Douglas was highly critical of the high profile figures within Newcastle United.
The pressure is seemingly beginning to get to Steve Bruce as last week he snapped at journalists who asked him questions that the fans wanted to know the answers to, in particular, one about how he reportedly going on holiday during the international break.
Will Newcastle United get relegated this season?
Yes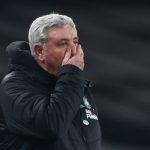 No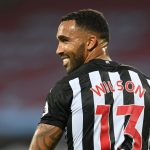 However, it is not just Bruce that fans are frustrated with, it's the ownership of Mike Ashley and Lee Charnley with the latter controlling most matters at the club and this frustration grew larger following a statement that was released after the transfer window to try and paint a positive picture despite the club only bringing in one player.
Douglas did not hold back when he slammed people high up at the club.
(03:54) "I think it's what a lot of people inside the club believe they don't see their own role in the mess that Newcastle United has become and I think that's the saddest thing. I don't think Steve Bruce sees his own role in what Newcastle United have become, I don't think he realised, I don't think he understands.
"So much of what he said, especially when the COVID pandemic was going on and he was insulated from a lot of what fans were saying. Because the club has been able to stand away and be a little bit on its own and there hasn't been that weekly or bi-weekly referendum which is going in front of your own fans.
"The club has been able to do exactly what I think it wants to do always, which is stay away from the public and be a little bit like well just get behind us because we're the club and you know, you support us [and] get behind us.
"They don't understand that you need to earn that respect [and] I think that Steve Bruce believes that he should just you know that he shouldn't be criticised, he keeps saying well I accept criticism but it doesn't feel like it.
"It's never felt like it to me that he accepts criticism. It felt like from the first moment either him or the people around him have snapped back at criticism very very, very quickly."
TIF Thoughts on how Newcastle are being run…
It's rather obvious even from the outside looking in, that Newcastle fans are not and have not been happy with how their club is being run ever since Ashley took ownership and following a bleak summer transfer window and start to the season, emotions are beginning to boil over which was evident against Southampton when Bruce was booed when he picked up the ball.
Nothing summed up how Newcastle are as a club and what they stand for at the minute than offering a 30-year old Dwight Gayle a new three-year contract over the summer, despite him starting just four league games last season. All instead of bringing in a different striker that could provide sufficient backup to Callum Wilson.