A whole host of Newcastle United fans are fuming on Twitter over Steve Bruce's latest comments.
Bruce held his pre-match press conference ahead of Newcastle's match against Leeds United on Friday evening, the first time that he had spoken to the media since his outburst towards journalist Lee Ryder, following the club's 4-1 defeat away to Manchester United.
Will Newcastle win while Wilson is injured?
Yes!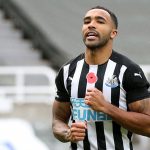 No!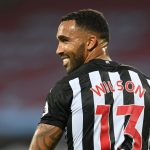 When the Magpies welcome Leeds to St James' Park it will be a match between two sides that are still yet to register their first win in the Premier League. Newcastle find themselves in 19th but that's not stopped Bruce from claiming that he wants to 'keep the club ticking along' while he's manager, a phrase which might not have inspired many fans or players.
A lot of Newcastle fans have reacted negatively on Twitter to Bruce's latest comments:
What have these Newcastle fans had to say?
"'I've supported Newcastle as long as I can remember and I've never ever felt so low till Bruce arrived"
"As a Newcastle fan, this is absolutely heartbreaking to hear"
"No words…."
"Not the aim to improve them then? Absolute shambles"
"zombie manager zombie club"
"Utterly pathetic from Bruce. Ashley has robbed generations of young geordies of the chance to support a real club and he has robbed existing generations of loyal toon fans of the pride, pleasure and enjoyment of being a part of a great, great city club"
"Steve Bruce is a disgrace, claims to be one of us but is happy to keep the club ticking along. He's in it for himself not to go & prove to us proper fans he wants to make team, club better. What a shambles of a club & a man. Let's give him hell tomorrow night"
"We're hammered by pundits & fans for being 'deluded'. All we want is a manager who wants more for themselves & this club than to keep us 'ticking over'…we've been ticking over [and getting relegated] for 14 years. Rafa did & that's why we loved him. This man? Never"
Bruce did manage to turn around the fortunes of Newcastle last season as he stopped a disastrous run of two wins in January and February and then led the Magpies on a stunning end-of-season surge which saw them lose just twice in their final eight games.
The atmosphere was not pleasant for Bruce or the players during their last home game which was a 2-2 draw against Southampton with the manager being met with a chorus of boos when he picked up the ball and he may experience a similar fate on Friday evening following events over the past seven days.
In other news: 'This is huge news' – Many Newcastle fans delighted as update emerges
Related posts