Newcastle United fans online have reacted after a news article revealed the 'toxic' environment currently existing within the club.
A story in the Mail Online has claimed that, amongst other issues, Dwight Gayle recently had a training ground argument with assistant coach Graeme Jones, Steve Bruce 'slammed' Isaac Hayden for his performance against Cristiano Ronaldo, players are unhappy with the training schedule, and several academy players were involved in a city-centre fight last week.
The article paints quite an unpleasant picture on Tyneside at the moment and this news certainly doesn't bode well for the Magpies game against Leeds United tonight.
Author of the article, Craig Hope, who described the situation as 'toxic' shared the story on his Twitter feed and it naturally drew a heated response from many Newcastle supporters:
Here's what these Newcastle fans said
"The team's been a complete mess since Bruce arrived and it's only getting worse. It's time for him to go. #BruceOut #NUFC."
"Steve Bruce is out of his depth Feel he won't jump but don't think Ashley will push him Killing
"The whole club is toxic #nufc #BruceOut."
"One embarrassment to another. We're the laughing stock of the premier league. Shadow of the club it once was.
#bruceout
#ashleyout."
"Absolute shambles of a club."
It has not been a great start to the season for the Magpies. As a result, they sit second-bottom in the league table, with only one point to their name.
Yes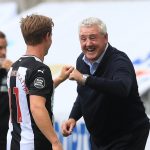 No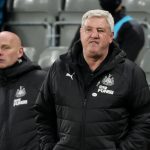 A home game against Leeds represents an opportunity to get a desperately needed first win of the league campaign, but if the report is to be believed, it doesn't look as though the Magpies have had the best week of preparation.
Related posts