Fabrizio Romano has delivered a positive update on contract negotiations surrounding Bruno Fernandes on The United Stand YouTube channel.
When Fernandes joined Manchester United back in January 2020, he was handed a five-and-a-half-year contract, and despite still having four years left on his current deal, reports have claimed Man United are close to handing their playmaker a new and improved deal.
Should Man United sign Bellingham?
Yes!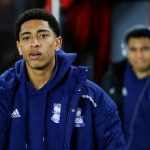 No!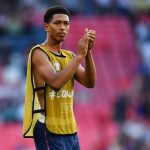 The Portuguese midfielder has been one of the best players in the league since he joined from Sporting, with 19 assists and 30 goals in 56 league appearances, so given that he is the 10th-highest-paid player at the club (according to Spotrac) and is earning less than players such as Edinson Cavani and Anthony Martial, there's no surprise that a new deal has been discussed since July, as per Romano.
Fernandes' future and how confident Man United are in tying him down was discussed by Romano.
"Since they signed [Jadon] Sancho, they knew that they needed to talk with Bruno and to change his contract. That is something that is about the respect for the player.
"So for Bruno, they are in talks since July, so they are in [advanced] talks and they are still confident. They are trying to complete the agreement within these three or four months, so before the end of the year, and they are really optimistic.
"Bruno wants to stay, Bruno loves Man United. It's really important to say that Bruno is fantastic on the pitch, but also in the dressing room, he is so appreciated, the relationship with the players, with the fans."
TIF Thoughts on Fernandes…
Just based on Fernandes' sheer incredible attacking output since coming to Old Trafford, that's enough reason as to why he should be offered a new deal, but now that the Red Devils have his international teammate Cristiano Ronaldo in their ranks, they will surely want to keep those two together for as long as possible.
Man United have not won a piece of silverware since they lifted the Europa League under Jose Mourinho back in 2017, and if they want to finally get their hands on another trophy, it would make no sense to not go all-out and give Fernandes what he's asking for, especially considering his performances have not dipped since he arrived.
Related posts