Football journalist Fabrizio Romano explained why Manchester United did not end up signing Ruben Neves over the summer.
The Red Devils made some significant strides in the most recent transfer window, signing some key players such as Cristiano Ronaldo, Raphael Varane, Jadon Sancho and, of course, Tom Heaton.
However, one deal they could not get across the line was a move for Wolves' Portuguese midfielder. The Old Trafford club were linked with a possible push for Neves in the latter stages of the window but, ultimately, no deal came to pass.
While speaking on the Rio Ferdinand Presents FIVE YouTube show, Romano has now claimed that while there was the 'opportunity' to make the signing, the arrival of Ronaldo pushed any negotiations for Neves onto the backseat.
He explained: "Ruben Neves was an opportunity also during the summer, but when they had the chance of signing Ronaldo, they said, 'okay, let's go with a striker and then we will see in the coming months for a midfielder'.
"But Ruben Neves was a name for United this summer, also because the price is completely different. For Declan Rice, you need maybe 90 million, 85, 90 million, for Declan Rice. For Ruben Neves, I think with 35, 40 million, maybe you can sign the player."
TIF Thoughts on Ruben Neves and Manchester United…
As Romano alludes to in his quotes, Declan Rice has also been a target for the club in recent times. However, if money does play a deciding factor in any deal, Neves could be the man to go for instead.
Should Manchester United sign Declan Rice?
Yes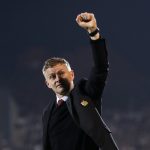 No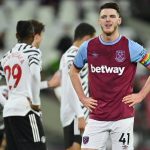 Judging from recent results – which have seen the Red Devils lose three of their last four games in all competitions – United still could use some extra quality in their side.
Despite the high-profile signings they made in other positions over the summer, the midfield does certainly seem to be a problem area for Ole Gunnar Solskjaer at the moment.
It looks more than likely that United will address that concern with a new signing in one of the next transfer windows. Who that exact player will be, however, remains to be seen.
In other news: 'Absolute garbage' – Ally McCoist rips into Man United star over 'nonsense' decision