Noted transfer insider Fabrizio Romano has provided an update on the situation surrounding Bruno Fernandes and his contract at Old Trafford.
The Portuguese playmaker has certainly been a revelation since he moved to Old Trafford in January of 2020, scoring 44 goals and chipping in with 25 assists in just 84 appearances. He's already got off to a tremendous start this season with four goals in four games to help Manchester United sit joint-top of the table.
It's no wonder then that Manchester United are so eager to sign him up for a new deal, even though his current one isn't set to expire until 2025, with Romano noting back in July that the club were in the process of sorting out a new one for him.
Speaking about Fernandes and Manchester United on his YouTube channel, Romano claimed that now the summer window is over, the club can really focus on getting a new deal signed and that an agreement could be reached sooner rather than later:
(0:40) "With Bruno Fernandes' contract, the situation is getting really, really positive guys. Because after opening talks on Bruno Fernandes' new contract in July, Manchester United are giving priority to Bruno Fernandes', priority to his contract. They are absolutely delighted with Bruno on the pitch, off the pitch.
(1:47) "Bruno wants to stay, Bruno has decided to stay at Manchester United, and they are discussing about the salary. But for Manchester United their intention is to complete everything as soon as possible in the coming weeks, months to reach an agreement. Talks are underway between Bruno Fernandes, his agents and Manchester United, but his contract extension is getting really, really close."
TIF Thoughts on Fabrizio Romano's comments about Bruno Fernandes at Manchester United
Yes!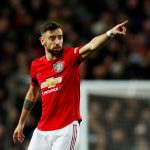 No!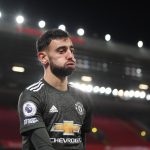 It might seem a little like overkill on Manchester United's part, looking to sign someone to a new deal whilst there is still so long left on his current one. But as we saw with Cristiano Ronaldo's return to Old Trafford and Lionel Messi's move to Paris Saint-Germain, you really can't rule out anything in the transfer market these days.
So if this was done either to protect and increase the value of Fernandes should anyone come in for him, and based on his level of production why wouldn't they, then you certainly can't blame them for wanting to get the deal done as soon as possible as Romano suggests.
But perhaps most importantly it shows that Fernandes is here to stay for the foreseeable future, and if players from other clubs see what he can produce, they, just like Ronaldo, might look to Old Trafford as the place to be moving forward and really make the Red Devils serious contenders for trophies this season.
In other news: 'All I would say is' – MOTD pundit blown away by 'phenomenal' Man United man