Former Premier League star Nigel Jemson insists that Manchester United ace Marcus Rashford simply doesn't know his best position.
The England international has yet to make his first appearance for United this season due to surgery on his shoulder after England's run to the final of Euro 2020.
Rashford made a total of 57 appearances in all competitions for the club last season, scoring 21 goals and registering 15 assists.
Do you think Ronaldo will win the Golden Boot this season?
Yes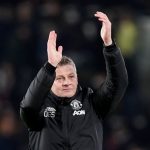 No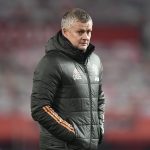 The 23-year-old played primarily as a left winger, making 31 appearances, and he also played 17 times as a centre-forward, while the other nine appearances came on the right wing.
Jemson does not believe that United star has nailed down his best position at United and believes that he should be playing primarily as a centre-forward at this stage of his career at the club.
In his 271 appearances for the club, Rashford has scored a total of 88 goals, while also providing 56 assists.
Speaking exclusively to This Is Futbol, he said: "Rashford. I don't know what his best position is.
"Surely to god, he should be a number nine by now. He's got years of experience on him but is he a left winger cutting in? I don't know. I don't think he knows what his best position is."